On Globalization and the World Economy in 2010
On Globalization and the World Economy in 2010
-Prospects and Policy Implications to Japan-
The Report of the Globalization Working Group in the Economic Outlook Committee,
the Economic Council, Japan.
ACKNOWLEDGEMENT
SUMMARY
1. INTRODUCTION
2. THE IMPACT OF GLOBALIZATION ON THE JAPANESE ECONOMY

2.1 GLOBALIZATION OF GOODS AND THE FUTURE OF EMPLOYMENT

2.1.1 The United States and Western Europe
2.1.2 Japan: increased imports and labor market adjustments
2.1.3 Empirical analysis of trade and employment

2.2 ENTERPRISE GLOBALIZATION, MIGRATION AND THE FUTURE OF EMPLOYMENT

2.2.1 Perceptions of international labor migration
2.2.2 The foreign labor immigration: advantage or disadvantage?
2.2.3 Policies on international labor migration
2.2.4 Multinational corporations and employment

2.3 POLICIES FOR EMPLOYMENT AND PROTECTION OF INDUSTRY

2.3.1 The argument for strategic trade policy
2.3.2 Is the argument for strategic trade effective?

2.4 GLOBALIZATION AND JAPANESE LOCAL ECONOMIES

2.4.1 From 'national' to 'city' or 'regional' economies
2.4.2 The impact of globalization on local economies

3. HARMONIZATION OF SYSTEMS

3.1 TRADE AND COMPETITION: SHOULD TRADE AND COMPETITION POLICIES BE HARMONIZED?
3.2 REGIONALISM AND GLOBALISM-APPROACHES TO UNIFYING REGIONAL ECONOMIES

3.2.1 Types of unified regional economies and their development
3.2.2 Prospects for unifying regional economies

3.3 GLOBALIZATION AND DOMESTIC SYSTEMS: SHOULD DOMESTIC SYSTEMS BE AUTONOMOUS?

3.3.1 Globalization and government spending
3.3.2 Globalization and tax systems

4. THE GLOBAL ECONOMY IN 2010

4.1 QUANTITATIVE PROSPECTS FOR PRODUCTION AND TRADE

4.1.1 World GDP and prospects for industry and trade
4.1.2 Trade liberalization under GATT/WTO and APEC, effects of NAFTA

4.2 PROSPECTS FOR THE GLOBAL ECONOMY-ISSUES IN THE MAIN REGIONS

4.2.1 The U.S. economy
4.2.2 The European economy
4.2.3 The Asian economy

5. RESPONSES TO GLOBALIZATION AND ISSUES FACING JAPAN

5.1 COSTS AND BENEFITS OF GLOBALIZATION
5.2 GLOBALIZATION OF THE FINANCIAL SYSTEM
5.3 ISSUES OF 2010 AND GLOBALIZATION
---
List of Tables
---
List of Figures
Appendix
Appendix 1: Projection Method of the World Economy in 2010
Appendix 2: Method of Describing the Changes in Production and Trade
Appendix 3: Why Does the Comparative Advantage Structure Change?
---
List of Appendix Charts
Appendix chart1: Catch-up Effect
Appendix chart2: Human Capital Accumulation Effect
Appendix chart3: Capital Accumulation Effect
Appendix chart4: Selection of Population Projection Case
Appendix chart5: Conceptual Chart of CGE Model
Appendix chart6: Aggregation of Region and Industry/Commodity
Appendix chart7: Export of Japanese Manufacturing Commodities
Appendix chart8: Factor Intensity by Industry in Japan
---
The Globalization Working Group was formed under the Economic Outlook Committee of the Economic Council, Japan. Its task was to identify the potential impact of globalization on Japanese economy, in addition to describing the world economy in 2010.
The working group was chaired by Dr. Sazanami, Yoko, who is currently the professor of economics in Meikai University and the chair of the Examination Board of Financial Crisis Management in the Deposit Insurance Corporation. Other members of the group were five prominent scholars. Dr. Yashiro, Naohiro in Sofia University mainly contributed to the issues on trade and employment, and implications to Japan. Dr. Goto, Junichi in Kobe University specially contributed to regional integration issues and the EMU. Dr. Kimura, Fukunari in Keio University, gave comprehensive theoretical comments on each issue. Dr. Tamura, Jiro in Keio University, contributed to legal issues such as trade and competition policy. Dr. Otsubo, Shigeru in Nagoya University checked quantitative framework and commented on the issues related to developing countries.
Extensive meetings were conducted eight times from October 1997 to April 1998. In the meetings, there were comprehensive discussions not only on the topics covered in this paper but also on the related topics. During this period, there were many incidents that may affect the long-term growth potential of the economy, such as Asian financial crisis. Although this paper mentions this issue no so much, there were far-reach arguments in the meetings, especially in January and February. Hopefully, those rested and detailed topics will be again summarized by the secretariat of the group in the near future.
The secretariat of the working group was conducted by the international economic affairs section of the Planning Bureau, the Economic Planning Agency. The secretariat team led by the senior planning officer, Mr. Somekawa, Hirofumi, consisted four staffs. Mr. Tsutsumi, Masahiko, an acting deputy director, assisted the management of the working group and supplied some model-based analyses. Mr. Sato, Shinji prepared the background research papers on employment issues. Mr. Kimizuka, Koji was in charge of collecting and summarizing information related to institutional harmonization. Mr. Matsuda, Yasunori helped making background papers on agglomeration and regional economy.
Original document was written in Japanese and all mistakes incurred by translations are the secretariat, Mr. Tsutsumi's own and do not attribute to the working group or the Economic Planning Agency.
As the trend of Globalization continues, principal agents will pursue more efficient gains without being restricted by national borders. Consumers will be able to access information for which to buy various commodities. Investors will allocate their funds across the liberalized financial markets to seek the profitable opportunities. Entrepreneurs will expand their business activities and locate plants and branches in line with economic rationale.
On the other hand, the growth of international labor migration will not be as high as that of commodities and capital. Due to differences in languages, cultures, and customs, most people stay in their home regions, except for those persons who are engaged in international business or have a specific skill or knowledge. Although most people are not directly related to globalization, their working environment may be indirectly influenced by the dynamic changes in the industrial and employment structure as the result of the opening of markets. Consequently, unemployment friction will be increased.
Looking at the international relations, some East Asian countries have grown to the OECD level, and the transition countries, such as the Russian Federation and East European countries have become increasingly integrated with the market economy. International relations have risen to the new stage under the expansion of globalization.
Based on the recognition of the above trend, the working group under the Economic Council studied the economic impact of Globalization on the Japanese economy. Questions raised in the report are: Does the expansion of trade, especially with developing regions hurt employment in Japan- Does the international movement of labor and capital hurt employment in Japan- Does the international harmonization of the institutional framework change the Japanese economy?
Answers and descriptions to these questions were considered from the viewpoint of establishing a "transparent and fair market system". Coupled with the discussion of these individual topics, features of the world economy in 2010 are analyzed qualitatively and quantitatively. Main findings and implications are listed below.
1. Globalization and Economic Structural Reform
Promote the trend of the globalization and make it a vehicle for reforming the economic regulatory system. Expanded trade and global business activities will change Japanese industrial structure to suit her aging population. The increased business entrance in the service sector from abroad will put competitive pressure on domestic enterprises so as the productivity growth will be stimulated.
(1) Implications of trade expansion
It is true that the trade creates efficiency gains for both importers and exporters in the long run. It also requires structural adjustment by reallocating the labor force from sunset industries to developing industries as the international division of production in line with comparative advantage is deepened and widened. An empirical investigation indicates that a percentage point increase of the import penetration ratio will reduce domestic employment by 100,000. Hence, the labor shortage amid the aging society should be mitigated as long as the labor market works flexibly.
(2) Implications of labor migration
With the exception of USA and Canada, the size of labor migration in most OECD countries is small. This is attributed to such differences among human beings as religious beliefs and cultural background. In addition to such genuine differences, the restrictive immigration policy of the government prevents a negative impact on wages and employment. However, a cross-country analysis indicates that the ratio of foreign workers in the total labor force has a positive relation to government expenditure in such areas as social welfare and service expenditure.
(3) Implications of global business activities
The global business activities of Japanese enterprises have come about as the result of high productivity and wage growth. They are also promoted by the fact that Japanese enterprises have comparative advantages not only in their products but also in their method and process of producing the goods, and management.
The entering of foreign enterprises into our economy, especially into the service sector, will increase job opportunities and give rise to an innovative impact on employment customs in Japan. These are the symbolic movements of globalization.
2. Globalization and Fiscal and Social Security Reform
Both a highly flexible labor market and a smaller, more efficient government are needed to develop our economy under globalization. Hence, the reformation of the social security system and the balancing of the budget must be accomplished. Failure to reform these areas will increase the national tax burden and social security charges and result in the hollowing-out of productive enterprises.
(1) Implications for regional policy
Liberalizing business activities across the border may promote regional economies while also widening the income disparity among them. The central government may have to transfer more funds to adjust inequalities in regional income to maintain a stable society.
Hence, the public sector must become more efficient in order not to increase the per capita burden rate of the people. Failure to do so could cause people in the developed regions to complain about the additional burden and give rise to social instability.
(2) Implications for the size of government and taxation
Under globalization, mobile factors such as capital will move to regions where the tax rate is lower. Multinational enterprises may also shift their profits and business activities to account for the difference in taxation. Such pressures will require the government to change and harmonize taxation. As a result, tax revenue will progressively depend on the income created by such immobile factors as labor. Because there is an upper limit to the absolute tax level on labor income, the government will have to reduce its size to suit the revenue.
Without these regulatory reforms, both the risk of increasing public dissatisfaction and the hollowing-out of productive enterprises will occur.
3. Japan's Role in the Global Economy
Both Japan and the entire world will greatly benefit from promoting the trend of globalization. However, globalization is vulnerable to protectionism. As such, Japan will affirmatively maintain the free trading system through continuous endeavors in multinational negotiations.
(1) International harmonization
The international harmonization of standards will promote growth in production and trade volume and benefit both producers and consumers. Japan will continuously promote the harmony of standards on a multinational basis.
Whether a competitive business environment is realized or not, it is more important that the regulatory system work well. As long as it does, ad hoc intervention through trade policy by some nations to equalize import share will never be justified from the viewpoint of economic efficiency.
(2) Regional integration
Regional integration is increasing recently and in some cases risks violating such basic WTO rules as most favored nation (MFN) status. However, such movements will be seen as the complementarity to the WTO in cases where trade-related liberalization is being pursued and where domestic regulatory reforms and macroeconomic policy is being coordinated.
Japan will work to prevent the spread of closed regionalism while affirmatively promoting open regionalism through such forums as APEC. Japan's assistance for economic reform and the growth of member countries through open regional integration will inhibit protectionism and promote globalization under the proper macroeconomic policy coordination.
4. Global Economic Prospects for 2010
The world economy will grow 3.0% annually until 2010. OECD counties will grow about 2.5% while the APEC region is expected to expand by 3.1%. Asian NIEs and ASEAN will grow 4.8% and 6.8% respectively. The recent turmoil incurred by the currency and financial crisis in Asian regions is taken into account. Historical data from 1970 to 1990 suggests that the financial crisis will reduce annual growth by 0.8%, and that the foreign debt crisis will reduced it a further 0.6%.
Overall world trade volume will expand 3.5% annually. Additionally, trade liberalization measures scheduled to-date will push it up 0.8% point annually. These figures are considered conservative as a continuous expansion of FDI (foreign direct investment) should induce further intra-industry trade expansion.
Looking at the visions in the year 2010, the United States will have to manage its domestic income disparity problem, while the EU will have to proceed with domestic regulatory reform of member countries to assure the success of monetary unification. ASEAN and Asian NIEs, currently struggling with the economic turmoil incurred by the financial and currency crisis, must restore macroeconomic stability and reform financial regulation to suit the global environment.
Since the 1990s, the pace of globalization has picked up, spurred on by lower telecommunications costs and fewer differences in national systems. From the economic viewpoint, globalization is defined as "the pursuit of efficiency by various economic agents on a global scale."
The spread of globalization is symbolized by expanded trade in goods and services, the transfer of capital and multinational corporations. In other words, consumers now have more opportunities to obtain information about products and buy all sorts of goods; capital moves back and forth among liberalized capital markets in search of profit-generating opportunities; and corporations aim for economic efficiency in their activities. The flow of people, on the other hand, except for a minority of persons engaged in international, specialized work, takes place on a much smaller scale, held back by limitations on labor migration and differences in language, culture and customs. Nevertheless, because of alterations in the structure of comparative advantage, the industrial and employment structures in all countries are changing simultaneously and increasing friction-generating unemployment caused by the movement of labor among industries. In other words, even though many people have lived where they always have, globalization is altering consumer lifestyles, employment and business conditions.
The fact that NIEs in Southeast Asia have grown and become industrialized also shows that the world economy, in which globalization plays an ever-larger role, has entered a new phase. The growing links between the world market economies and planned economies -- in other words, the fact that Russia and the countries of Eastern Europe are transiting to market economies and that China is now a market economy participant -- are having a major impact on international political and economic relations.
Bearing these developments in mind, the Working Group on Globalization has analyzed the impact of trade and of labor and capital movements on Japan's economy and the effects of harmonizing economic and legal systems and various practices, based on the fundamental viewpoint of establishing a fair and transparent market system. The Working Group also drew a specific picture of the global economy in 2010 and discussed qualitative issues to supplement the images of the respective countries' and regions' economies.
The impact of globalization on the Japanese economy, harmonization of systems in a globalized environment, the global economy in 2010 and the issues involved, and the issues facing Japan will be discussed in the following sections. Figure 1 summarizes the issues that will be discussed.
2. The Impact of Globalization on the Japanese Economy
In this section, the impact of globalization on the Japanese economy will be analyzed from four perspectives. The first is trade and employment, and the second is international labor migration, and the role of multinationals in employment.
Shifting perspective slightly, the third and fourth points will discuss the effects of globalization on economic policy. Specifically, the third point will analyze the issue of strategic trade policies since the 1980s. For example, is active protection of domestic industry effective; and, is this a positive development from the macroeconomic viewpoint too?
The fourth point concerns the relationship between local economies and globalization. The lowering of national borders resulting from globalization is making the cross-border movement of factors less expensive, and this liberalization is providing opportunities for agglomeration that is inherent in economics. For example, when artificial boundaries separate countries, as in Europe, it is easy to see that natural cross-border trade helps boost resource efficiency. Increasing globalization is encouraging a new view of economic principles like enterprise location and so on, shifting the focus from national economies to a global viewpoint. The impact of this aspect of globalization on Japan's regional economies will be discussed in this section.
2.1 Globalization of goods and the future of employment
The globalization of goods has an impact on the economy, and on employment in particular. It is important to look back at the experience of the United States and Europe, which felt the effects of globalization first, for appropriate prescriptions to the various problems that could affect the Japanese economy.
2.1.1 The United States and Western Europe
Since the 1980s, the United States and Europe have been importing more and more industrial goods from developing countries. At the same time, there was a growing disparity in wages among American workers, and unemployment was rising in Europe. This provoked the argument that expanded trade with developing countries where labor was cheap was replacing domestic production and causing unemployment and labor problems.
The view that expanded imports have a negative impact on domestic employment and wages by necessitating employment adjustment, mainly in the manufacturing sector, has encouraged demand for protectionist trade policies, urged on mainly by political forces linked to manufacturers. By examining past research, findings on the extent to which employment adjustment in the United States and Europe was necessitated by trade, the following message is clear.
The impact of expanded imports on employment and wages is small compared to the
impact of technological change of domestic origin.
Trade also has a considerable indirect effect on changes in technology and the
economic structure.
Employment stability is affected, as imported goods become more competitive,
leading to unstable labor demand.
From a macroeconomic perspective, or in terms of mutual dependency, reduced
employment and widening wage rate disparities occur due to the increasingly
service-oriented nature of the economy. It is therefore incorrect to say that
these are undesirable by-products of trade.
As the foregoing shows, there are opposing views as to the factors involved between trade and changes in the domestic economy. Whatever the cause, employment adjustment is desirable from the macroeconomic perspective of optimum use of resources over the medium and long term. An accumulation of wealth changes the combination of goods which households can afford to buy and the structure of comparative advantage in industry, promoting redistribution of labor among industries. What occurred in the United States and Europe was that labor shifted to manufacturing sectors with comparative advantage and to the service industry, for which imports cannot substitute, and that manufactured imports at a comparative disadvantage increased, an adjustment benefiting the public welfare.
2.1.2 Japan: increased imports and labor market adjustments
As manufactured imports from developing countries (in particular from East and Southeast Asian countries) increased in the 1990s, there was widespread discussion of de-industrialization and a growing awareness of the impact of trade on employment and wages.
This interest resulted in a number of studies, majority of which said, one, that the negative impact of expanded imports on the volume of employment in manufacturing is limited, although this differs depending on the industry, and that this is relatively minor compared to the impact of changes in labor productivity due to domestic causes; and two, that although import growth has a negative impact on wages in manufacturing, that impact is not large. In other words, although imports were growing simultaneously with employment adjustment, this had only a relatively small impact when viewed together with multiple factors like domestic economic cycles and changes in household demand. Furthermore, as in Europe and the United States, the dynamics of labor shifting from industries at a comparative disadvantage to industries at a comparative advantage and to domestic service industries, within the scope of international specialization, boosts imports.
2.1.3 Empirical analysis of trade and employment
Using existing research examples, the following facts emerged when the impact of expanded imports on employment, wages and labor turnover rates was reanalyzed. (The import penetration rate is defined as the ratio of real import value to real total domestic supply, and employment volume as the product of the number of workers multiplied by working hours. The labor turnover rate is defined as the sum of the number of quittance and the number of accessed divided by the number of persons regularly employed.) The main findings are follows.
One, the rise in the import penetration rate reduced employment in the electrical machinery manufacturing sector and for a restricted period, in some other industries, but changes in employment volume resulted for the most part from factors having no connection to changes in the import penetration rate. Two, a higher import penetration rate did depress wage increase rates in certain industries at one time, but changes in wage increase rates were due mainly to factors unrelated to changes in the import penetration rate. Three, regarding the impact of the import penetration rate on changes in employment volume and wage rates, changes in employment volume tend to differ more by industry compared to changes in wage rates. In the electrical machinery sector, the wage rate tends to rise even though employment volume is falling.
In other words, changes in both employment volume and wage rates occur due to domestic factors like business cycles and changes in demand; imports have only a secondary impact. Furthermore, imported and domestic goods can differ in quality; it is well known that domestic manufacturers generally make goods of superior quality. For example, in the case of electrical machinery, Figure 2 shows that while expanded imports have a negative impact on employment volume, the wage rate tends to rise. This is compatible with the trend to diversified products, improved quality and small-lot manufacturing resulting from expansion of horizontal trade.
Changes in the manufacturing structure resulting from trade and the ensuing changes in the employment structure increase the need for labor movement and can boost friction-generation unemployment. But as Table 1 shows, regarding the impact of increased manufactured imports on employment in manufacturing, if no account is taken of the impact on wages, there is a change of 100,000 persons for each one percentage point rise in the import penetration rate. Given the maturity of the Japanese economy and the expansion of the service economy, the negative impact of trade, particularly that of expanded trade with developing and transition economies, on domestic employment is not large in macroeconomic terms, and the benefits of expanded trade outweigh the costs.
The replacement of domestic products by imports, unless the result of unfair sales practices, is a desirable development in line with the comparative advantage dynamism inherent in the economy, which maximizes economic benefit, whereby each country engages in the manufacture of goods it is relatively good at. The only options for domestic producers which continue making goods at a comparative disadvantage to those of other domestic industries are either to reduce employment, cut down on production, reduce wage levels to levels allowing it to price its products competitively with imports, or boost productivity. This is difficult for producers or employers, but from the consumer's viewpoint, this lowers prices for goods, allowing them to benefit from improved efficiency.
At the same time, the combination of goods needed by households changes together with economic growth. The Engel Law states that when income levels are low, households must spend a large part of their income on food, and that as income rises, they gradually spend more on services. This is compatible with the shift in demand among Japanese households from tradable goods to services which cannot be traded. Corresponding to changes on the demand side, it is only natural that the supply side will change as well, and the more service-oriented nature of the economy today is not synonymous with de-industrialization.
2.2 Enterprise globalization, migration and the future of employment
This Report will now examine the impact of enterprise globalization and the movement of people. The impact of goods trade was analyzed in the section above, but increasing globalization also involves the international movement of factors of production like labor, capital and technology. Here, the impact of the movement of these factors of production on domestic employment was examined, and international labor migration and activities of multinational corporations will be discussed.
2.2.1 Perceptions of international labor migration
The main motivating factor behind international labor migration is the gap in wages. When no distortions exist due to trade barriers and so on, the welfare of the entire world can be improved by eliminating wage rate differences. Labor migration can be viewed as a change in the total labor supply. Although the inflow of labor depresses real wage rates over the short term because of the quantity effect, over the long term this boosts real wage rates because of the income effect of expanded demand. Where trade is concerned, industries using the increased labor intensively are expected to have a comparative advantage.
In addition, international labor migration and goods trade, are substitutable (in other words, importing goods is the same as accepting foreign labor for producing goods). However, this applies only to tradable goods; trade cannot replace non-tradable goods produced and consumed simultaneously. To evaluate international labor migration, it is important to determine which is easier -- the movement of labor among domestic industries, or the international movement of labor within the same industry.
Furthermore, workers are not just suppliers of a factor of production, they are consumers at the same time. The inflow of labor through international labor migration has the effect of diversifying domestic consumption demand. The same applies to the outflow of Japanese to other countries. Tourism demand, flowing abroad because goods and services produced in Japan are not price-competitive due to regulation, is one undesirable manifestation of de-industrialization.
In the above argument, workers are an economic entity in that they provide labor, but they are a social entity as well. A multidimensional evaluation of the impact of migration is needed, because differences in religion, customs and lifestyles give this phenomenon a social aspect.
2.2.2 The foreign labor immigration: advantage or disadvantage?
Regarding the number of foreign workers actually working in countries other than their own, except for countries like the United States or Canada, which are countries of immigrants, the share of foreign workers is low in countries with sizable populations. As shown in Table 2, Japan has about the same ratio of foreigners as Portugal and Spain.
Excluding permanent and long-term residents, the number of properly documented foreign workers in Japan was approximately 90,000 in the first half of the 1990s, a very small percentage out of Japan's total labor force of 65 million and of 52 million employed persons. The Ministry of Justice estimates that a little less than 300,000 foreigners are in Japan illegally.
According to Figure 3 and Figure 4, which detail the relation of the ratio of foreign workers to the unemployment rate and changes in wages in industrial countries, there is no significant correlation between levels for the ratio of foreign workers and the unemployment rate; neither does the ratio of foreign workers have an impact on changes in wage rates. The major reason is that the governments of the countries involved encourage a regulated inflow.
However, an increase in the ratio of foreign workers causes the government's share of GDP to increase. As shown in Figure 5, every one percentage point increase in the ratio of foreign workers pushes up the nominal GDP ratio for outlays on social welfare and services by one percentage point four years later. This indicates that increased costs are needed for social adjustment, to allow people with different religions and customs to live together.
2.2.3 Policies on international labor migration
Various countries' policies on international labor migration are based on work permit standards established in consideration of the domestic labor market, determined by changes in unemployment rate levels and wage rates, indicative of governments' concern that foreign workers will replace native employees. Under the territorial principle, enrollment in social security schemes is mandatory, but undocumented workers do not always enroll.
Japan's employment policy on foreign workers is to admit persons in specialist and technical occupations, in order to add vitality to the economy and promote internationalization, but it is cautious about admitting so-called unskilled laborers. Allowing unskilled laborers to work in Japan is not desirable, as this perpetuates the existing industrial structure and impedes the shift to a higher value-added economy which will be achieved by actively changing the industrial structure and employing market mechanisms.
Therefore, Japan prefers to place a priority on the globalization of goods and of enterprises, rather than encouraging migration, which entails increased social costs.
2.2.4 Multinational corporations and employment
The spread of globalization is most evident in the changes to corporate behavior this has caused, in other words, more diversified locations. Diversification of location means that enterprises aim at setting up specialized processes in locations where the optimum combination of inputs can be achieved. In general, making a corporation multinational involves direct foreign investment; however, this is not merely a transfer of capital but also involves transfers of production technology, management resources, and market analysis capabilities.
As Table 3 shows, multinational corporations are mainly industrial country enterprises. The motivations for setting up operations in another country vary, but in many cases the receiving country actively provides incentives because this means new jobs. Conversely, the phenomenon of Japanese companies establishing themselves abroad is viewed negatively as de-industrialization because of the effect this has on domestic employment. It is true that analysis using the Input-Output table shows that the positive effect on domestic employment disappears after four years and that employment starts to decline after this. On the other hand, there are also findings indicating that while jobs are lost initially when unprofitable divisions are relocated abroad, there are positive results after two years, as the company's operations begin to grow because of improved efficiency of the corporate group in its domestic and foreign locations. Accordingly, it is difficult to generalize.
When foreign companies set up operations in Japan, this naturally contributes to expanded domestic employment because it means more production. The presence of foreign companies can also act as a stimulus for structural change in the Japanese economy. In other words, this can help pave the way for establishing systems like a highly fluid external labor market facilitating labor turnover, and an age-neutral wage structure, which are essential in certain industries and occupations, responding to changes in the population structure due to a falling birthrate and rapid population aging, and to flatter organizational structure prevalent as a result of expanding information technology.
In sum, the inflow of legitimate foreign workers with residence permits has no major impact on domestic employment and wages. This is because countries control the intake by granting work permits with the employment situation in their respective economies in mind. The empirical analysis that a higher share of foreign workers increases outlays for social and welfare services shows that the negative impact on employment and wages can be offset by encouraging gradual migration, but in any case this entails an increase in ordinary social costs. As to whether a rate of foreign workers has a negative impact on domestic employment, this depends not just on institutionalized measures controlling the inflow to minimize social friction, but also on whether it is possible to prevent the number of undocumented workers from growing.
The impact of direct foreign investment by Japanese companies on employment is employment adjustment based on changes in the structure of comparative advantage deriving from the superiority of individual companies' management resources, the improved quality of their employees and the higher wages this means, and this should be evaluated positively. The entry of foreign companies, particularly multinationals involved in the non-tradable goods sector, mainly the service industry, into Japan should also be welcomed, because of the effect this has on Japanese employment practices and the labor market, as this does not merely create more jobs but provides opportunities for changing employment practices.
2.3 Policies for employment and protection of industry
Taking a different perspective from the two sections above, this report will now discuss whether it is possible to have policy measures for promoting and protecting industries even as globalization proceeds. In particular, similarly to past arguments for protecting infant industries, it has been widely held that state subsidization of production costs and securing of markets are useful for promoting industry, especially when the market structure has economies of scale. This leads to policies aimed at expanding employment and boosting national power through active and strategic market intervention (in the form of trade and industrial policies).
2.3.1 The argument for strategic trade policy
The argument for strategic trade policy is rooted in mercantilism which aim at promoting industry and create jobs through active trade policies and boost the country's power. In particular, some have urged that markets in high-tech industries and industries where profits can be expected due to mass production be protected from foreign competition by securing demand and more actively promoting those industries, as a way of more actively creating jobs at home.
In detail, this involves using trade policies to exclude competitive foreign companies from the domestic market so that domestic companies can benefit from economies of scale and expecting the same effect by having them cede specific foreign markets. Industrial policies call for corporate costs are shouldered by the public through production subsidies and financial support for research and development, to stimulate production and exert a positive external effect on domestic enterprises as a whole.
2.3.2 Is the argument for strategic trade effective?
However, the preconditions on which the argument for strategic trade policy is based (late-starting companies are at a disadvantage, the targeted industries have a major impact on the domestic economy, large economies of scale are involved, and so on) are not necessarily realistic. This can have a negative effect on productivity increases because of its anti-competitive impact. For example, in a market assumed by the strategic trade policies, where there are economies of scale at the industry level, it is true that this basically increases global production compared to where this is not so, but it does not guarantee greater production volume and increased income in all regions. In the hypothetical calculations in Figure 6, the presence of economies of scale can in some cases increase national production and household income but decrease them in others.
From the sample figures in Table 4, describing the effects of strategic trade policies whereby government authorities want to hamper other countries' economies of scale to benefit their own, it is clear that one, trade policies do not have a major impact on the macro economy; two, specific industries flourish at the expense of others; and three, considering the possible retaliatory measures, strategic trade policies should not be adopted.
2.4 Globalization and Japanese local economies
As globalization lowers national borders, the cost of factor transportation has declined. Liberalization allows the agglomeration inherent to economics to cross national borders. For example, in Europe, divided by artificially drawn borders, it is easy to picture the emergence of natural cross-boundary trade in border areas maximizing resource efficiency.
Since globalization lowers national borders and involves harmonization of the systems on both sides, this can be interpreted as giving a global viewpoint to economic principles for industry location and so on which had previously been viewed from a national perspective. In this section, this report will examine the implications of globalization for Japan's regional economies.
2.4.1 From 'national' to 'city' or 'regional' economies
In the real world, it is obvious that specific industries are concentrated in certain regions. For example, the steel industry is close to sources of iron ore and coal, or concentrated in coastal areas with convenient links for the transport of raw materials; similarly, service industries are clustered in densely populated areas. This is due not just to nature's bounty in the case of natural resources, but occurs in places like Silicon Valley, where researchers settle near universities, and technology-related companies converge. Why do industries or enterprises concentrate in certain areas-What forces motivate them to agglomerate?
After studying numerous examples, it becomes clear that the mechanism for generating and expanding this phenomenon depends on two essential factors: 1) that the relationship among enterprises or industries with the external economy produces economies of scale reducing the costs of the enterprises or industries located there; and 2) that appropriate levels of transportation costs generate differences in expenses based on location. In other words, rather than a single company being located or operating in a specific place, being in physical proximity to related companies can generate economies of scale, and being located elsewhere means that transportation costs will be incurred.
Because of low demand in under-populated areas, industries do not concentrate there, and by the same token, people tend not to settle where there is no industry. There is also the cycle that consumption-centered industries do not locate where the population is sparse. In Japan, the phenomenon of over-concentration in Tokyo and depopulation elsewhere is one manifestation of economies of scale, and this occurs all over the world to a greater or lesser extent.
Globalization means increased movement of factors of production and that the 'agglomeration phenomenon' is not confined to individual countries but can also spread across borders. Since the balance between the cost of transportation for trade and the cost of moving or situating factors of production determines how much trade will be generated and how much movement of factors will occur, the concept of specific metropolitan or regional entities, not national economies as a whole, becomes important.
2.4.2 The impact of globalization on local economies
Because of the importance of metropolitan or regional entities, concepts of cross-border linkages like the Japan Sea Rim Economic Sphere or the Yellow Sea Economic Sphere attract attention. Since it is important to determine whether enterprises and workers are moving to these areas, Figure 7, which shows the distribution of foreign companies (capital) by region in Japan, indicates that in the manufacturing industry, foreign manufacturers are more prevalent in southern Tohoku and inner Kanto than in other areas. There are also higher than average concentrations of foreign manufacturers in northern Kyushu and in Hokkaido. But when all industries, including services, are examined, it is clear that foreign companies tend to be concentrated in Tokyo.
Globalization could reproduce the concentration once seen domestically on a global scale. Eliminating the barriers imposed by national borders could stimulate the movement of people and enterprises and give vitality to regional economies.
This is a significant development as far as policies for regional promotion and income redistribution intended to boost local regional economies are concerned. In other words, just as the movement of factors of production within Japan spawned the problems of over-concentration in Tokyo on the one hand and depopulation on the other, the globalization of people and enterprises can revitalize some regional economies but also generate income disparities between regions at the same time.
At present, many industrial countries like Japan and the United States have mechanisms for rectifying regional imbalances, like subsidies for local government outlays, or a national minimum provided by the central government. Although this institutional framework prevents regional income disparities from growing, it can make some regions feels that they bear an unfairly large share of the burden and contribute to inefficiency. In a globalized world, enterprises and people move about, necessitating larger income transfers to rectify income disparities between regions within the country, and this can make some feel they are bearing an unduly heavy burden.
Therefore, as globalization proceeds, it is more important than ever to reform the domestic economy so that the necessary public services are provided more efficiently, in order to rectify regional income disparities without higher outlays making individuals feel they are bearing an unfair share.
In the above section, the impact of globalization on the economy was analyzed from four perspectives. Here, the effects of globalization on the systems in various countries will be examined, focusing first on competition policies as an example of harmonization, and next of unification of regional economies. Lastly, the relationship between various systems in Japan and globalization will be examined.
3.1 Trade and competition: should trade and competition policies be harmonized?
Where trade and industry are concerned, the trend of discussions within the GATT, the WTO and the OECD has shifted from tariffs and quotas, matters involving national borders, to differences in the systems and practices employed in various countries, an indication of the growing awareness of the links between trade and other policies. Harmonization of standards and certification with international standards, as well as mutual approval, are desirable for fostering production and expanded trade because they give birth to economies of scale, but there are many controversy about other systems, for example, the relationships between trade and labor standards, trade and the environment, and trade and competition policies.
Where trade and competition are concerned, the belief is that unless action is taken on non-tariff barriers in the broad sense of the word, like the non-tariff trade barriers erected by governments, or enterprises' exclusionary business practices, the playing field will not be level and the effects of tariff liberalization will be weakened. But the actual behavior of all countries incorporates a number of purposes: they want to avoid importing low-cost goods from developing countries and protect their domestic industries; they know that differences in business practices do constitute trade barriers; and they want to expand the activities of their own country's enterprises. Since these issues touch so closely on the internal systems and sovereignty of the countries concerned, they are difficult to address.
Although countries are beginning to believe that trade policies, which are based on national boundaries, should be abandoned because they distort the market mechanism, there are divergent views on competition policies, which are domestically-based. Some believe that ideally, these should be amalgamated into an integrated, international system; that systems in each country should retain their differences and that harmonization should be kept to a minimum; or that there is no need to harmonize competition at all.
It is not certain that harmonizing competition policies can bring about desirable conditions for competition. Besides, it is a secondary matter whether the method used to bring this about should be considered per se illegal, when actions in violation of competition take place, or whether this should be viewed as obstructionist regulation. The same applies to whether countries should achieve a desirable state of competition through administrative measures or whether the system should also include criminal provisions. Accordingly, it is important to focus on the effects the measures actually have rather than be distracted by system harmonization as a formality.
It is meaningful to have mutual international supervision to determine that market entry is liberalized. But as long as the effects of unrestricted competition on the state of the market are determined by post-facto indicators like import penetration rate, rectifying imbalances through trade measures like arbitrary expansion of imports and voluntary export restraints is undesirable as this distorts in resource distribution.
3.2 Regionalism and globalism - approaches to unifying regional economies
Unified regional economies like the EU and NAFTA are a positive intermediate step in unifying economic activity on a global scale and adjusting and harmonizing systems. Some, however, take the negative view that those may be a first step toward creating genuine regional economic blocs. Japan has declared that its priority is adjusting and harmonizing its systems mainly through multilateral negotiations with GATT/WTO and that bilateral negotiations for resolving problems are the exception. Where regional economic unification is concerned, although Japan participates in policy forums without binding legal force such as APEC, it does not take part in other groupings that could establish blocs.
But some sources believe that gradual economic unification of regions with like interests could be worthwhile if global economic harmony and stability resulted in the end. In this section, this report will examine whether this regional approach is anti-WTO or whether it can be positively evaluated as gradual progress.
3.2.1 Types of unified regional economies and their development
Unification of regional economies became more common beginning with the 1990s. As Table 5 shows, 60% of the unified economic regions in existence today were established after 1990. There are four reasons why many unified economic regions have either been set up or are planned under GATT/WTO. One, mutual dependence of countries in specific regions is growing as a result of trade and investment. Two, industrial countries are taking more active steps in this direction, with the United States, which played a central role in promoting a multilateral free trade system after World War II, leaning more toward territorialism, and with the EC expanding to neighboring countries to include many of them in the EU. Three, developing and transition countries are liberalizing trade and investment in earnest and changing over to market economies, and they want external support and credibility by participating in regional economic groupings. Four, joining regional economic groups allows countries to avoid anti-dumping measures imposed by other economically unified countries or regions.
Table 7 shows the main types of economic regions, grouped according to the classifications used in Table 6. Recent regional economic unions are of many types: affiliations between industrial and developing countries, unions among many countries or among only a few, groupings with an organizational framework set up by concluding free trade agreements, or unions which are only loosely affiliated. While unification among industrial countries with similar economic structures promotes growth on a global scale, groupings which include developing countries as members not only deflect trade measures from other industrial countries within the group, they also encourage liberalization of external trade and investment and domestic economic reform consistent with this.
3.2.2 Prospects for unifying regional economies
Many of these regional economic unions were termed self-completing regional blocs, but this increase in the number of member countries will make it more difficult for the WTO to establish new rules for adjusting conflicts of interest among its members. In some cases, some aspects of regional economic union appear to be contrary to WTO rules, but creating a free trade framework that promotes reform of domestic economic regulation and with coordinated macro economic policies not only offsets or eliminates the barriers posed by boundaries, it plays a complementary role to WTO liberalization as long as it includes provisions barring discriminatory treatment of countries outside the bloc.
Since Japan benefits greatly from open trade and investment, it should raise the alarm on closed regionalism among neighboring countries and actively participate in open regionalist groupings like APEC. Furthermore, Japan's active adoption of coordinated macro economic policies within an open regionalism framework will speed up globalization and support and encourage domestic economic reform among member countries, preventing neighboring countries from leaning toward protectionism.
3.3 Globalization and domestic systems: should domestic systems be autonomous?
Globalization has an impact on domestic systems and policies which had heretofore been considered autonomous. In this section, this report will examine the connection between globalization and government spending and tax systems.
3.3.1 Globalization and government spending
Some say that expanded imports as a result of globalization cause unemployment and increase the instability of the domestic economy and may result in increased spending on social policies.
Figure 8 shows data representing absolute figures for import and export value and external balance of income. Levels for Japan and the United States are lower compared to those of European countries because the former have larger economies and autonomous domestic economies. But when examined on a longitudinal basis, the data show that their external dependence increases, although the figures change somewhat.
These figures were converted to a globalized index to examine their relationship with costs for social policies. Among the specific social policy outlays studied, the per capita amount of general government expenditure was used to make a statistical study of the connection with globalization. The results, as shown in Figure 9, indicate that there is a negative correlation between the two; in other words, per capita general government expenditure drops simultaneously with increased globalization.
However, this does not mean that more globalization will result in smaller government. It only shows that the pressure for smaller government and the forces for increasing globalization may share elements in common.
3.3.2 Globalization and tax systems
The conclusion reached above was that smaller government and globalization move in the same direction. This section will focus on government actions from the viewpoint of income. In general, under globalization the tax base may tend to shift to labor with low international mobility as its source. Examining the relationship between total tax receipts per capita, individual tax amounts, and the individual tax dependence rate to globalization on a statistical basis, the connection with per capita total tax receipts and individual tax amounts is not strong, but as Figure 10 shows, there is a direct correlation with the individual tax dependency rate.
This indicates that globalization causes a shift in the tax paying ability base from highly mobile enterprises to individuals who are less mobile. Together with the facts about government spending described above, the increasing globalization of the economy, through liberalized trade and investment and lower transportation and telecommunications costs, weakens the tax base and makes it impossible, as a result, to sustain a big government. Further, the system of taxing asset transactions and corporate earnings loses its autonomy in each country as more enterprises become multinational and harmonization with systems in other countries with a high degree of economic cohesiveness becomes necessary.
In other words, globalization heightens the need for efficient government which does not raise the individual tax burden. In order not to increase the tax burden even when the individual tax dependency rate rises, more efficient government must be created by reforming social security and trimming government administration.
This report has examined the impact of globalization on domestic economies, international frameworks, and domestic systems so far. In this section, the global economy in 2010 and the issues in the principal areas of the world will be examined.
4.1 Quantitative prospects for production and trade
4.1.1 World GDP and prospects for industry and trade
Prospects for long-term economic growth, not taking into account economic cycles being responsible for gaps in supply and demand and changes in the monetary aspects, will be examined by making a number of hypotheses concerning the average long-term rates for investment and population growth. Although the economic growth rate can vary considerably over a quarter or a fiscal year, when examined over a long-term span of 20 years, it can be explained in terms by growth in factors of production and technological change.
(Assuming that the per capita growth rate for gross domestic product can be explained by factors like narrowing the gap with wealthy countries, educational level, population increase and investment rate, the global economy in 2010 was examined using data from 100 countries. The high growth rate of the Asian NIEs and ASEAN countries around the 1990s and the impact of accumulated debt and monetary crises on growth were taken into consideration. Please refer to Appendix 1 for the reasoning used and the findings of this estimate.)
This analysis shows that the global economy can be expected to grow at an average annual rate of around 3.0%. In Asia, taking into consideration the 'East Asian miracle' and the medium-term effects of the currency and monetary crises, the expected average growth in the Asian NIEs will be 4.8% and 6.4% in the ASEAN countries. In other regions, growth is expected to be 8.5% in China and 2.5% each in the United States and the EU. Among regions with growth prospects, India is expected to have a growth rate of 5.1%, Vietnam 5.5% and Chile 6.9% (see Table 8).
The economic growth rate here is close to the growth rate which individual economies have the potential to achieve, and even though short-term economic cycles may appear, the figures will eventually bear this out. Economic growth depends on quantitative and qualitative increases in the country's labor force and capital stock.
The next aspect examined was the type of trade structure in place which would be consistent with this type of economic growth. (Please refer to Appendix 2 for the reasoning and methodology used.) Examining trade from 1992 to 2010, a global growth rate of 3.5% and of 3.9% for the APEC region can be expected (Table 10).
4.1.2 Trade liberalization under GATT/WTO and APEC, effects of NAFTA
The above projections for trade do not include the effects of GATT/WTO and APEC trade liberalization (lowering of tariffs) and of the NAFTA pact. The effects of these respective factors are described below.
(1) Uruguay Round measures
The major result of the Uruguay Round has been all-round liberalization. Extensive research has already been conducted on the quantitative impact of the agreement. According to WTO secretariat (the former GATT secretariat), the real increase in global income expected ranges from a minimum of 40 billion U.S. dollars (1992 prices) to 214.0 billion U.S. dollars (1992 prices). Estimates by other researchers place these figures at an expected minimum of 48 billion U.S. dollars and a maximum of 235.0 billion U.S. dollars.
(2) Liberalization within NAFTA
The North American Free Trade Agreement was ratified in 1992 and came into effect in 1994. The main provision of this agreement is to eliminate tariffs and non-trade barriers between the United States, Canada and Mexico over a 15-year period, by 2008. Lowering tariffs only within the region results in discriminatory treatment relative to areas outside the region, and the trade diversion effect places areas outside the region at a disadvantage. The Agreement also motivates producers from outside the region to enter one of the three member countries directly, to avoid placing their exports at a disadvantage.
(3) Intent of the Manila Action Plan
APEC has issued declarations of voluntary action plans regarding trade liberalization in the Bogor Declaration (1994), the Osaka Declaration (1995) and the Manila Action Plan (1996). APEC also played a leading role in the Singapore Declaration (1996) of the WTO Ministerial Conference concerning computers and electronic parts, playing the role of encouraging liberalization among countries outside the region as well.
The APEC Economic Committee has made trial calculations of the impact of trade liberalization in APEC, which show that this has boosted growth by 1.3% (208.7 billion U.S. dollars in 1995 dollars). The entire region has also been shown to benefit, and a 4% increase in trade volume within the region is expected.
Assuming that the above effects will have appeared by 2010, an examination of world trade according to the global economic growth described above shows that average yearly growth of 4.3% and of 4.9% for APEC can be expected (Table 10). However, since these estimates do not take into account the trade expansion effect of direct investment and so on, the figures are lower compared to the longitudinal analysis.
Abolishing tariffs and non-trade barriers reduces the price gap for tradable goods within and outside the region and has the effect of improving overall world efficiency. Improved efficiency resulting from trade liberalization is expected to yield earnings of 305.8 billion dollars on a global basis.
Further, economic growth and liberalization measures are likely to promote industrial restructuring by changing the structure of comparative advantage. For example, while there is increasing specialization in food processing and chemicals in the United States because of changes in relative prices, machinery products are shifting to a comparative disadvantage. In China's case, the only factor is liberalization within APEC, but this is expected to bring China revenues of 18.2 billion dollars thanks to improved efficiency. While manufactured goods will not have as strong an advantage as before, metal processing and other sectors are expected to acquire an advantage because of matching with product cycles. In Thailand, the abolition of the Multinational Fiber Agreement (MFA) will boost the country's index of relative advantage for fibers and apparel, while the food processing industry's comparative advantage will gradually decline(Figure 13).
4.2 Prospects for the global economy - issues in the main regions
This overview of 2010 requires not just a quantitative estimate, but also consideration of issues concerning socioeconomic systems affecting numbers and political factors. This section will describe the issues in the major regions and examine the implications for 2010.
The U.S. economy has been expanding for seven years, but this has led to widening income disparities and problems with health care and social security as the population ages.
The income gap is widening because in the United States where there is a relatively flat income tax structure compared to those in other industrial countries, the gap between the upper brackets with a large change in income and the lower brackets with little change in income is not narrowing. In addition to that, the simplification of tasks due to computerization is depressing wages in the lower income brackets, and so on, but this is most likely because remuneration is based on ability. But a widening income gap when income in both the upper and lower brackets is growing is not the same thing as when the gap is widening because income in the lower brackets is dropping.
Figure 14, showing changes in the unemployment rate and the wage gap, confirms that there has been a startling expansion in the wage gap in the United States. But this is not the evidence of the problem in the American economy. As shown in the table, the unemployment rate in the United States is on a declining trend, conversely to what is happening with the wage gap, and the opposite of the situation in Europe. This means that when wages is flexible, as in the United States, the unemployment rate drops but the wage gap can continue to grow. If, as in Europe, the market adjustment mechanism for wages is distorted, it is necessary to pay the cost through a higher unemployment rate.
It is difficult to decide which situation is the more desirable alternative. What can be stated, however, is that when established measures like overly generous unemployment benefits sap the motivation to work, this not only wastes labor, the heavy burden weakens society's vitality.
Europe faces the problems of high unemployment, social security (fiscal) reforms, and population aging. Politically-directed European unification will shift from the economic unification stage to social unification, which will require politically charged harmonization of systems and which could expose clashes of national interest among the respective partners. Conflicting interests in domestic affairs are currently being adjusted in accordance with the doctrine of EU unification, but given the relationship between doctrine and conflicting interests, objective appreciation and decisiveness concerning the economic benefits, particularly currency unification, of the union are needed.
The EU monetary union, circulating a common currency among nations with individual sovereignty, will begin January 1, 1999. From the perspective of the theory of optimum currency zones, evaluating the advantages and disadvantages of a single currency zone and weighing its desirability, the European monetary union has the advantage that since it is composed of countries open to others, there is no currency exchange rate risk because a fixed rate will be adopted for intra-bloc trade. On the other hand, the union will lose the means of absorbing economic shocks through monetary policy or exchange rate adjustment, necessitating the use of income transfers and labor market adjustments instead. However, there is no mechanism for income transfers among member countries, and because the market adjustment mechanism through wages is inadequate today (Figure 15), certain countries will have to endure major economic shocks like unemployment and so on.
Accordingly, under current conditions, the disadvantages of currency unification could very well outweigh the advantages. There is a real possibility that political and doctrinal efforts to achieve currency unification could founder on existing conflicts of interest. But benefits in the form of higher productivity and economies of scale could be reaped if reforms of social security systems necessitated by unification over the long term are carried out and if the labor market can be successfully reformed.
As shown in Figure 16, the rapid currency devaluation in Asia (in the ASEAN and NIEs countries and regions) is basically an adjustment of imbalances in the macro economy and as such is a solvable issue. The message in all cases is that exchange rates divorced from the actual economy are not sustainable. In general, a controlled floating exchange rate mechanism pegged to a key currency can be maintained if the rate of productivity increase in each country is the same as that in the base country, but the external imbalance grows if discrepancies in productivity accumulate. Adjustment of the imbalance is sudden and not gradual because participants in the real economy and in the monetary economy do not necessarily observe the economic environment in the same way, and because the market economy itself lacks the capacity for adjustment without intervention or adjustment.
The trigger for the current rapid currency devaluation differs from country to country. In Thailand, Korea and Indonesia, where devaluation has been particularly severe, the underlying causes are declining profitability and soured loans occasioned by excessive investment in relation to actual income in the corporate sector, and over-consumption in the household or individual sector. At the same time, excessive investment weakening the financial sector and a weak financial system which was left unattended to until the effects had spread to the macro economy are factors which must also be taken into account. Another underlying factor is that while financial liberalization came early for these countries' stage of economic development, their oligopolistic financial sectors were protected.
In Taiwan and Singapore, where a negative impact was expected because of their trade linkages with the countries undergoing currency devaluation, their problems are not internal. In the Hong Kong S.A.R. and the Chinese province of Guangdong, where the Hong Kong dollar has strong impact, caution is needed because of asset price instability generated by the burst of expectations. However, since the yuan is not completely liberalized, and the authorities in the major nations and in international finance are in crisis management mode and aware of the importance of supporting the yuan to avert panic caused by the currency crisis, no sudden devaluation of the yuan or fall of the Hong Kong dollar is imminent. Some sources believe, however, that this situation is the result of the negative impact of weak economies in the industrial countries other than the United States, with attendant low interest rates and cuts in government spending. This economic management in the industrial countries, by changing terms of trade for East Asian countries more favorable, is also a factor in the growing current account deficit and has simultaneously encouraged an inflow of capital aiming at profiting from the interest rate differences.
Where future prospects are concerned, the household sector is expected to be severely affected because the price of imports in each country will rise. At the same time, since higher prices for capital goods and intermediate goods, for which there is a high import dependency rate, will have a negative impact on some manufacturing industries, the return to the growth path by an export-led growth promoted by restoring price competitiveness could be delayed. This is why it is important for these countries to act soon to adopt domestic policies designed to rein wages and prices in and to reschedule debt payment over the medium term.
It is also essential to reform the financial intermediary mechanism, since so much foreign borrowing was channeled to excessive investment. Given that even healthy export industries are having difficulty borrowing because banks are cautious, the financial intermediary mechanism must be revived through an early injection of public funds so that healthy enterprises will have a supply of capital. It is important for the industrial countries to withstand the pressure for protectionism, which could arise in the face of expanded imports from Asian countries and to actively expand domestic demand.
If this is done, the real GDP growth rate will recover in a few years' time. However, recovery in these countries will not necessarily bring their economies back to their former growth path; there will be a decline proportionately offsetting the benefits derived from the improved trade terms they had won as a result of having overly strong currencies in years past.
For these and other Asian economies, the medium-term issue as 2010 approaches will be how to impart vitality to and expand the market mechanism. For example, in Korea, the transparency of the domestic market should be increased to restore the market economy function. In China, the means taken to reform state-owned enterprises will be a major factor determining inherent demand over the medium term. Similarly, India should encourage the effective use of domestic resources and promote the efficient influx of outside resources, in order to develop an open market, so that it can live up to its potential as a world growth center on a par with NIEs and ASEAN countries.
5. Responses to Globalization and Issues Facing Japan
5.1 Costs and benefits of globalization
Although globalization in its various manifestations will bring substantial macroeconomic benefits to Japan, it will also necessitate some adjustment costs related to structural change. The benefits outweigh the costs, but those benefits will be lost if protectionist measures intended to maintain the status quo are adopted to reduce the cost of adjustment.
Globalization's various manifestations have been reinforced by progress in telecommunications and transport technology and by the growth of information dissemination, and these trends have been accelerated by various policy liberalization measures. This has enabled Japan to benefit from free trade and raised consumption levels to heights unimaginable when the country was closed from the outside world.
In other words, the changes which have taken place in Japan's trade structure are a textbook illustration of trade theory. As Japan accumulated assets, the structure of its main exports shifted from goods produced by light industry to those by heavy industry and from low-tech to high-tech goods. Where products at a comparative disadvantage are concerned, globalization of capital has encouraged imports from countries with a superior advantage and created an efficient industrial structure. Industries at a comparative disadvantage, although their production drops and employment adjustments are made, have responded by starting up new businesses or shifting to high value added goods, or have moved their production facilities abroad (through direct investment). These microeconomic adjustments, when seen from the macroeconomic or the consumer viewpoint, should be viewed as the result of overall economic growth. This is because the dynamism of comparative advantage is mainly the result of domestic economic growth -in discrepancies in productivity among industries- and not of changes taking place in other countries.
5.2 Globalization of the financial system
Since the 1990s, globalization has involved more movement of capital, in addition to the movement of goods described above. Capital movement consists mainly of direct and indirect investment. Direct investment takes place when an enterprise locates a production facility in a foreign country; many Japanese producers of textiles, automobiles, electrical machinery and so on have factories in Asia, North America and Europe, which makes them multinational corporations. But although foreign direct investment has grown, it is only a fraction of domestic investment. Indirect investment, on the other hand, consists mainly of portfolio investments and so on, which the financial sector carries out to capitalize on differences in profitability. Indirect investment takes place on a much larger scale than direct investment.
In this international capital movement, foreign direct investment is evaluated positively as the optimum redistribution of resources, with capital flowing from abundant countries to countries with strong economic growth but a scarcity of capital. On the other hand, indirect investment inherently being short-term, creates a sudden inflow of capital in the recipient country, and is viewed as having a negative effect on the economy, as with the sudden sharp changes in the exchange rate or domestic consumer prices now as a result of the Asian currency and monetary crises.
Although movements of capital in the form of indirect investment may be unavoidable, because their flow is mainly determined by short-term profitability, excessive regulation is undesirable since it could have a negative impact on the international movement of medium-term funds, which do not move in and out so rapidly.
The currency crisis is largely due to faulty fiscal and monetary policies generating demand far in excess of the real economy's productivity, and to the currency system. Overprotecting the financial sector creates moral hazards and appreciates risk preference, and can paralyze its function as a mechanism for providing a stable source of funds. In particular, this can generate bubble, because excessive funds in such a financial system reduce the need for risk-averse behaviors.
5.3 Issues of 2010 and globalization
One development in Japan, which can be forecast with certainty for 2010, is a decline in the labor supply due to falling birthrates and population aging. This will liquidate foundation of the retirement age system, seniority-based wages, the social security system, including health care and pensions, and enterprises with pyramid-style organizational systems. This problem can be delayed temporarily if there were an influx of labor due to migration. But population aging is not a phenomenon confined to Japan; it is occurring in other industrial countries and in China and other Asian countries too. Migration is also undesirable because of the higher social adjustment costs it entails.
That means that the globalization of goods will have to play a larger role. For example, based on the projection that a one percentage point change in the import penetration rate affects employment for 100,000 people, increasing imports gives Japan a way to economize on labor and permits the labor force to shift to other sectors. The globalization of goods will play a role in industrial restructuring in response to the drop in the labor supply and changes in demand due to population aging.
And in order for industries to become more high-tech as globalization changes the structure of comparative advantage, it is essential to revitalize the service industry, where productivity gains are low. Given Japan's income levels, the degree of 'service-specialization' of the economy is low compared to those of other OECD countries. This is due not just to the overly strong, in relative terms, manufacturing industry but also to regulation, which impedes market entry and interferes with the freedom to do business. This boost costs in the service industry and causes a gap with international prices due to this sector's difference in productivity with manufacturing. Differences in productivity between industries cause differentials in the price of goods and this is why Japanese consumers, notwithstanding nominal income, fail to feel affluent.
The globalization of enterprises, symbolized by the entry of multinational corporations in the service industry, is a great opportunity to give the domestic service industry added vitality. A competitive business environment, without barriers preventing the entry of multinational enterprises, is needed.
This globalization of goods and of enterprises will bring about industrial restructuring, and the adjustment capacity of the labor market is a vital element for accomplishing this smoothly. To promote a smooth shift of labor from sunset industries to new industries as the birthrate declines and the population ages, it will be necessary to make employment adjustments in the market of current workers, rather than by adjusting the intake of new school graduates. If employment fluidity fails to materialize, it will cost Japan more in the process of globalization and industrial restructuring.
There is also a close connection between globalization and reforms to achieve small government capable of providing services efficiently. With the increasing globalization of enterprises, the tax burden on individuals will most likely to increase unless government is slimmed down. Maintaining the vitality of the economy necessitates a review of government spending from the viewpoint of efficiency and this is spurring the movement to reform government finances and social security (Figure 17).
Since globalization is a natural phenomenon, it is important to be able to benefit from it while minimizing friction. At the same time, it should be borne in mind that multi-nationalized economic agents merely pursuing efficiency couldn't fully support growth of common wealth. To achieve this ultimate end, it is important to establish fairness and transparency in the goods, services and financial markets, and to create a highly fluid labor market and provide efficient administrative services.
Table 9: Changes in Tariffs and the Tariff Equivalent by GATT/WTO, APEC, and NAFTA
| Regions | Imports | Exports |
| --- | --- | --- |
| Australia and New Zealand | 3.97 | -0.29 |
| Japan | 4.74 | -3.14 |
| Indonesia | 1.82 | -2.13 |
| Malaysia | 6.11 | -5.81 |
| The Philippine | 14.32 | -3.26 |
| Thailand | 9.30 | -1.84 |
| China | 6.33 | -2.50 |
| Korea | 9.85 | -1.55 |
| Singapore | 2.69 | -1.37 |
| Hong Kong | 0.00 | -3.35 |
| Taiwan | 2.66 | -1.72 |
| India | 11.20 | -4.10 |
| U.S.A. | 5.88 | 0.03 |
| Canada | 2.59 | 0.13 |
| Mexico | 6.32 | -0.43 |
| Latin. America | 2.32 | -1.26 |
| European Union | 2.01 | 0.47 |
| Africa | 0.12 | -1.20 |
| F.S.U. | 0.00 | 0.00 |
| Rest of the World | 3.47 | -3.10 |
(Remarks)
1.Figures show the changes in tariffs and the tariff equivalent agreed in those negotiations (percentage points).
2.a: For information of GATT/WTO, see Will Martin and L. Alan Winters (1995) "Assessing the Uruguay Round and the Developing Economies" The World Bank Discussion Paper No. 307, Joseph. Francois et. al., A user's Guide to Uruguay Round Assessments.
b: For APEC, see APEC Economic Committee(1997) The Impact of Trade Liberalization in APEC.
c: For NAFTA, all intra barriers are assumed to be abolished.
Base data is GTAP version 3.0.
3.Figures in export side contain the abolishment of VER (voluntary export restriction), MFA (multi fiber agreement), and export subsidy. A negative figure indicates the reduction of export price while the positive indicates abolishment of export subsidy.
4.Those figures are weighted by trade volume in 1992.
Table 10: World Trade Prospects for 2010
| Regions | Exp. | Liberal | Imp. | Liberal | Commodity | Volume | Liberal |
| --- | --- | --- | --- | --- | --- | --- | --- |
| South Pacific regions | 3.5 | 0.5 | 3.6 | 0.5 | AGR | 2.9 | 1.4 |
| Japan | 2.4 | 1.4 | 3.1 | 1.8 | MNG | 3.5 | 0.5 |
| Indonesia | 5.2 | 0.9 | 5.4 | 0.8 | PFD | 2.5 | 1.7 |
| Malaysia | 7.2 | 1.4 | 7.6 | 1.2 | TXL | 3.4 | 4.2 |
| Philippines | 5.3 | 2.8 | 4.6 | 2.3 | CHM | 3.5 | 1.4 |
| Thailand | 6.6 | 1.2 | 5.8 | 0.9 | MTL | 3.9 | 1.1 |
| China | 7.3 | 1.0 | 6.7 | 0.8 | TRN | 3.3 | 1.0 |
| Korea | 4.7 | 1.1 | 4.5 | 1.0 | OME | 3.8 | 1.9 |
| Singapore | 5.8 | 0.3 | 5.6 | 0.3 | OMF | 3.4 | 0.8 |
| Hong Kong | 5.0 | 0.3 | 4.0 | 0.2 | | | |
| Taiwan | 4.3 | 0.4 | 4.6 | 0.4 | | | |
| India | 4.9 | 1.7 | 4.6 | 1.4 | | | |
| U.S.A. | 3.0 | 1.1 | 3.0 | 1.0 | | | |
| Canada | 3.2 | 0.3 | 3.2 | 0.3 | | | |
| Mexico | 2.5 | 1.2 | 2.2 | 1.2 | | | |
| Latin America | 3.4 | 0.5 | 3.2 | 0.4 | | | |
| E.U. | 2.6 | 0.6 | 2.8 | 0.7 | | | |
| Africa | 3.8 | 0.1 | 3.3 | 0.1 | | | |
| FSU and Eastern Europe | 2.5 | 1.0 | 2.4 | 0.9 | | | |
| Rest of the World | 4.9 | 0.6 | 4.0 | 0.4 | | | |
| World | 3.5 | 0.8 | | | | | |
| APEC | 3.9 | 1.0 | | | | | |
(Remarks)
1.EPA staff estimates.
2.All figures are the y-o-y change rate (%) from 1992 to 2010. Without adjusting the achievement from 1992 to 1997.
3.The effect of Trade liberalization contains the Uruguay round, Manila action plan in APEC, and NAFTA agreement. Figures in the liberalization column show the net effect of those policy measures trade liberalization.
4.These figures are considered conservative because it dismisses including the trade facilitation, the FDI and its spill over effect.
5.Trade balance of each region is assumed as same as that in 1992.
Figure 13: Changes in the Comparative Advantage Structure in Main Countries (RCA base)
Figure 14: Movement of Unemployment Rates and Wage Disparity Index of Main Developed Countries
Figure 15: Comparison of Employment Sensitivity to GDP Growth among Main OECD Countries
Figure 16: Recent Movement of Main Asian Currencies against US Dollar.
Figure 17: Interactions of Current Regulatory Reforms and Economy under Globalization
Appendix 1: Projection Method of the World Economy in 2010
The method is based on the idea of "Barro" Model.
Four effects listed below are assumed to change per capita real GDP growth rate.
1. Per capita GDP of each country converges progressively. (Catch-up effect: Appendix chart 1)
2. A rise of enrollment rate in the secondary education level leads to increase per capita GDP. (Human Capital Accumulation Effect: Appendix chart 2)
3. A rise of the investment rate increases per capita GDP. (Capital Accumulation Effect: Appendix chart 3)
4. An increase in population leads to decline per capita GDP growth. (Population Growth Effect)
The development stage of each country is considered in estimating the capital accumulation effect. There are four levels:
1. The stage of the stable growth: LLDC and OECD countries.
2. The stage of the high growth: Middle income countries such as Asian NIEs.
3. The stage of taking off: Such as ASEAN.
The foreign debt crisis and the financial crisis are taken into account as dummy variables.
1. The high level of the debt-service ratio declines per capita GDP growth. (Accumulated Foreign Debt Effect)
2. A financial crisis declines per capita GDP growth. (Financial Crisis Effect)
Data source
1. World Bank (1997) World Development Indicators.
2. World Bank (1995) World Tables.
3. World Bank (1994) World Population Projections 1994-95.
4. Council for Economic Planning and Development (1997) Taiwan Statistical Year Book 1997.
5. IMF (1996) Bank Soundness and Macroeconomic Policy.
6. CEA, U.S. (1998) The Annual Report of the Council of Economic Advisers.
7. United Nations (1996) World Population Prospects The 1996 Revision.
8. Economic Planning Agency (1997) National Accounts.
Procedure
1. Calculate per capita GDP growth rates of sample countries from 1970 to 1990.
2. Calculate the difference in per capita GDP of each country from that of USA in 1970. (Data is converted to US dollar by annual exchange rate in 1987.)
3. Calculate the enrollment rate of each country in 1970, and the average investment rate and the annual population growth from 1970 to 1990.
4. Additionally, investment efficiency dummies that are aimed at capturing the differences development stages observed among the NIEs, the ASEAN, and other countries. As for taking into account of accumulation of the foreign debt, the dummy variable is set 1 to the countries whose average debt-service ratios (principal and interest payment / export of goods and services) between 1978 to 1990 are over 25%. (Algeria, Bolivia, Brazil, Burundi, Columbia, Congo, Costa Rica, Cote d'Ivoire, Equator, Honduras, Hungary, Indonesia, Jamaica, Kenya, Madagascar, Malawi, Morocco, Papua New Guinea, Peru, Venezuela, and Zambia). As for taking into account of the effect of the financial crisis, the dummies are set to the countries where there had happened financial crisis before 1985. (Central Africa, Kuwait, Senegal, South Africa, Spain, Thailand) For the countries where there were both financial and foreign debt crisis, conbined dummies are set. (Argentina, Ghana, Mexico, the Philippine, Turkey, Uruguay)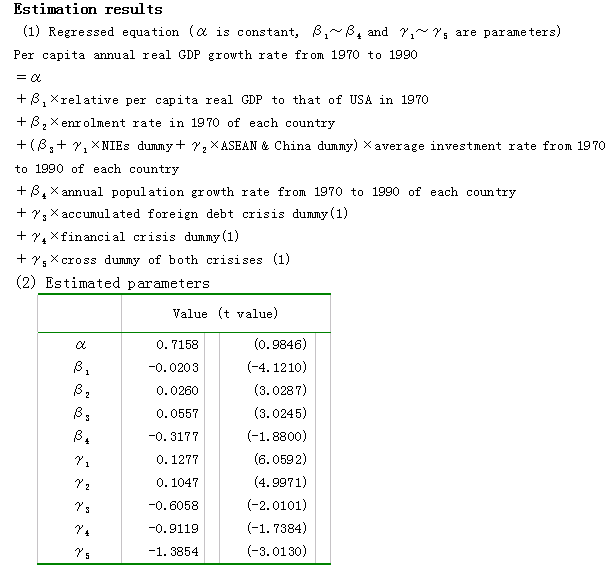 Adjusted R2 0.6629
Number of observations 100
Projection method
1. The population growth rates from 1990 to 2010 are cited from the official projection with considering the bias to each country (See Appendix chart 4).
2. Calculate the difference in relative GDP of each country to that of USA, and the enrolment rate in 1990.
3. The average investment rates from 1990 to 2010 are assumed as same as those in 1970 to 1995.
4. NIEs countries are assumed to enter the stable growth stage as OECD countries.
5. ASEAN, except the Philippine and China are assumed to be on the same development stage.
6. The India, the Chili, and the Vietnam will realize the same investment efficiency as that of the ASEAN.
7. Countries, whose debt service ratios from 1990 to 1995 exceed 25%, are assumed to be affected by the accumulated foreign debt crisis dummy. (Algeria, Bolivia, Brazil, Burundi, Columbia, Cote d'Ivoire, Equator, Ghana, Honduras, Hungary, India, Kenya, Morocco, Mozambique, Nicaragua, Pakistan, Papua New Guinea, Sierra Leone, Turkey, Uganda, Uruguay, and Zimbabwe)
8. Countries, where there happened financial crises after 1990, are assumed to be affected by the financial crisis dummy. (Bulgaria, Central Africa, Finland, Korea, Nigeria, South Africa, Thailand, and Venezuela)
9. Countries, where both of crisis happened, are affected by the combined dummy.
10. Exogenous variables above are entered in the estimated equation to calculate annual average growth rates from 1990 to 2010.
11. Achievements to derive adjusted figures from 1996. Actual data from 1990 to 1995 are adjusted to make the projected figures from 1996.
---
Appendix chart 1: Catch-up Effect
Per capita GDP of each country seems to be in convergence.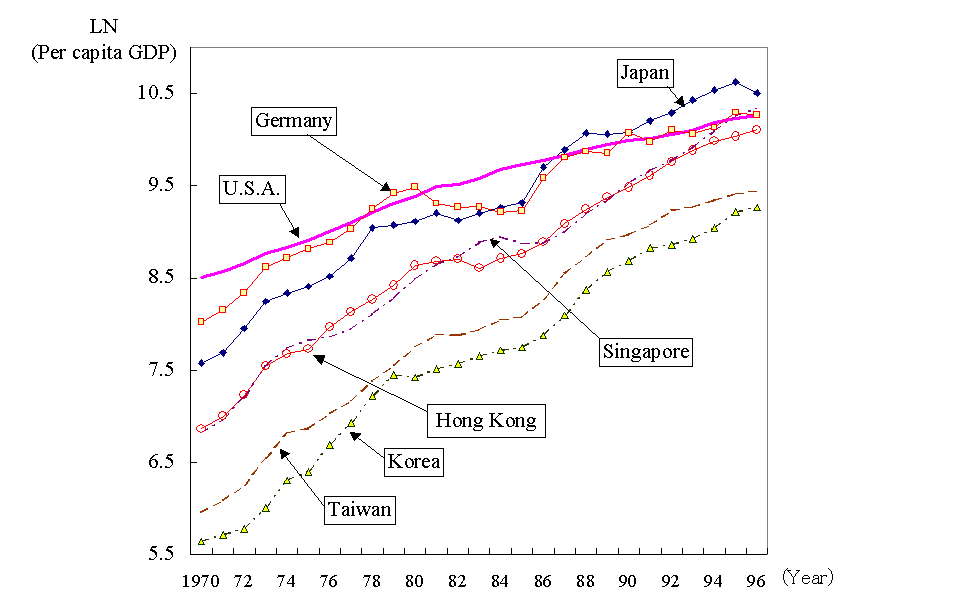 Appendix chart 2: Human Capital Accumulation Effect
High enrollment guarantees high growth rate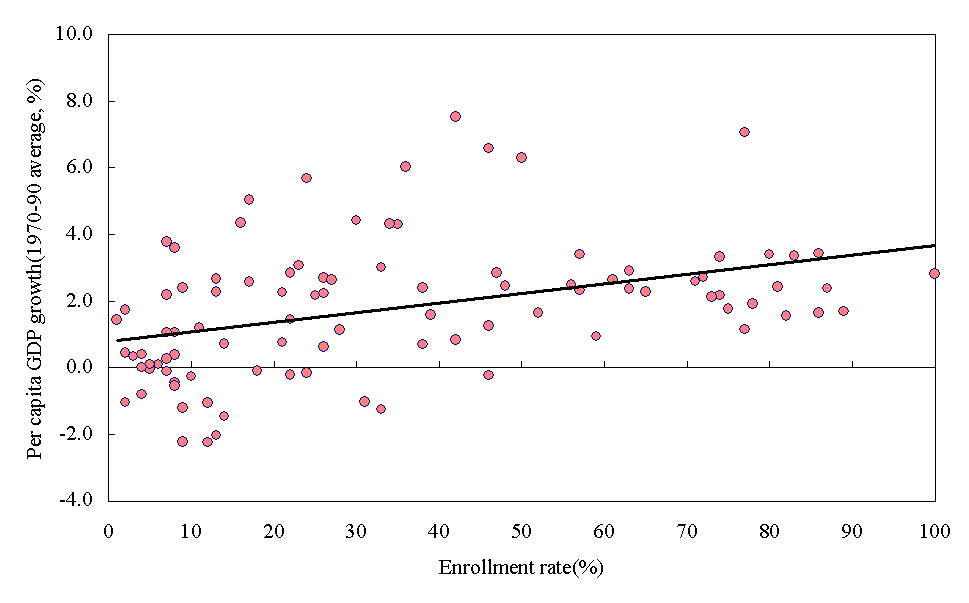 Appendix chart 3:Capital Accumulation Effect
The higher investment rate secures the higher growth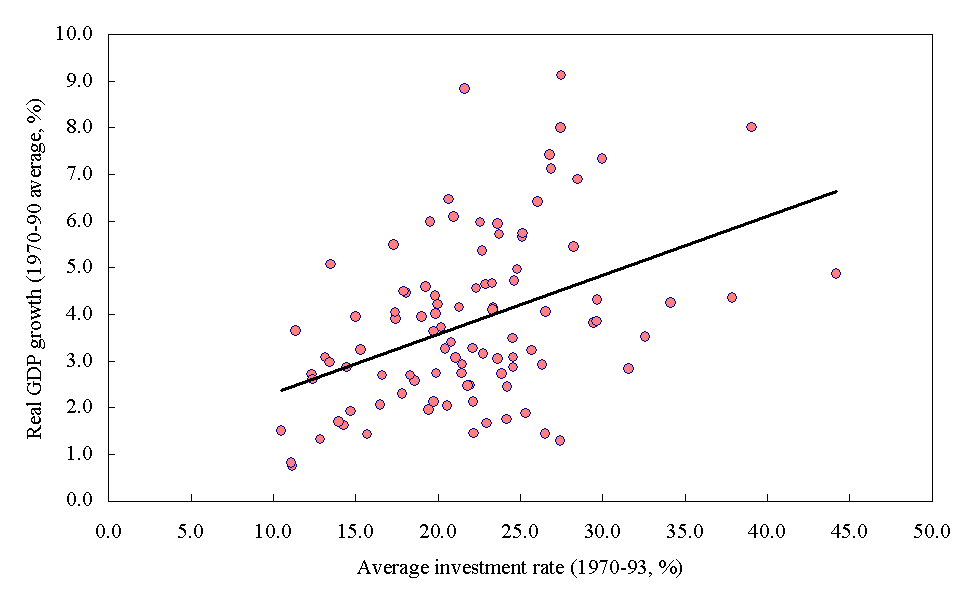 Appendix chart 4: Selection of Population Projection Case
Case
Regions
High
Asia (except Japan, China, and Taiwan), South Africa, and Africa
Middle
China, Taiwan, North America, Pacific countries, and Former Soviet Union
Low
Japan and Europe
Appendix 2: Method of Describing the Changes in Production and Trade
Use the Computable General Equilibrium Model with features below.
1. An economy consists of four agents: producers, consumer's, the government, and foreigners (Appendix chart 5).
2. The world economy is decomposed into 20 regions and 14 industries.(Appendix chart 6)
3. Producers (14 industries and commodities) demand labor, capital, and intermediate inputs to supply their products. Labor and capital are substitutable so that the relative increase in wages generates the expansion of capital inputs. In the agricultural sector, the land is also used as one of the primary inputs.
4. Consumers and the government demand 14 commodities from domestic and abroad. The demand function of each commodity consists of the relative price vector and income level. Savings of those two agents are aggregated into national savings and are demanded by producers.
5. Investment-Savings gap of each country is equal to the trade balance. Export is defined as imports of foreigners.
6. The government in each region does not hold the independent account so that the regional income is allocated into three components: the household expenditure, the government expenditure, and the national savings with fixed share.
7. The flexibility of price is assumed in all markets.
8. Commodities are substitutable among their sources.
9. A nominal exchange rate does not exist. The terms of trade is defined by the ratio of the world supply price to the world demand price in each country.
Data Source
1. Global Trade Analysis Project, Version 3.0 Data
2. Projection results of appendix 1.
Projection Procedure
1. Decompose the accumulated GDP growth from 1992 to 2010 into capital, labor, and technology.
2. Shock those changes in primary factor endowments in the CGE model above.
3. Commodity prices and endowment prices change to clear the markets simultaneously.
Appendix chart 5: Conceptual Chart of CGE Model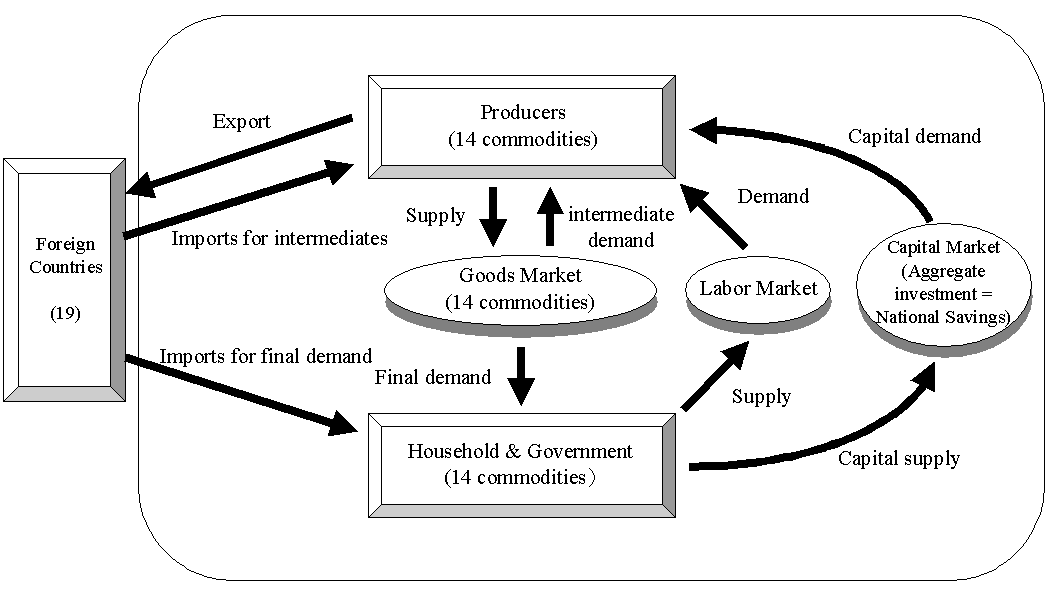 Appendix chart 6: Aggregation of Region and Industry/Commodity
Region
Regions in GTAP data base

(ANZ)

Australia, New Zealand

(JPN)

Japan

(IDN)

Indonesia

(MYS)

Malaysia

(PHL)

The Philippines

(THA)

Thailand

(CHN)

China

(KOR)

Republic of Korea

(SGP)

Singapore

(HKG)

Hong Kong

(TWN)

Chinese Taipei

(IND)

India

(USA)

United States of America

(CAN)

Canada

(MEX)

Mexico

(LTN)

Central America & Caribbean, Argentina, Chile, Brazil, Rest of South America

(WEU)

European Union 12, Austria-Finland & Sweden, European Free Trade Area

(AFR)

Middle East & North Africa, Sub Saharan Africa,

(FSU)

Central European Associates, Former Soviet Union,

(ROW)

Rest of South Asia, Rest of World
Industries and commodities
Industries and commodities in GTAP data base

(AGR)

Paddy rice, wheat, grains, non grain crops, wool, other livestock, forestry, fishery

(MNG)

Coal, oil, gas, other minerals

(PFD)

Processed rice, meat products, milk products, other food products, beverages & tobacco

(TXL)

Textiles & wearing apparels

(CHM)

Petroleum & coal products, chemicals rubbers & plastics, nonmetallic mineral products

(MTL)

Primary ferrous metals, non ferrous metals, fabricated metal products

(TRN)

Transport equipment

(OME)

Machinery & other equipment

(OMF)

Leather etc., lumber & wood, pulp paper etc., other manufacturing

(EGW)

Electricity-gas & water supply

(CNS)

Construction

(T_T)

Trade & transport

(OSP)

Other services (private), ownership of dwellings

(OSG)

Other services (government)
(Remark) GTAP database, Version 3.0
Appendix 3: Why Does the Comparative Advantage Structure Change?
Japanese machinery industry is suggested to have relative comparative advantage in 1992, from the RCA calculation. However, the level of the comparative advantage of that industry will be changed from 1.54 to 1.46 in 2010. In addition to the result above, trade liberalization program change it to 1.67. Why does the level of the comparative advantage change? What does the RCA indicate? Here, the background mechanism of changes in the comparative advantage is analyzed. For convenience, the projection in 2010 without liberalization is named case 1 while the case with it is called case 2.
The comparative advantage is defined as the RCA; revealed comparative advantage index. The RCA is a comparative share of specific commodity export of a specific country to that of world. Assumed that an export share of one Japanese commodity in Japanese total export is 20% while world export share of this commodity is 10%. In this case, RCA is 2, derived from the calculation of 20/10. It should be noted that we exclude agricultural commodity and row material trade. This is because those RCA indexes are in those are sometimes biased due to trade restrictions and smallness of the trade volume.
Changes in the RCA of a specific industry depend on changes in export of other industries. In Appendix chart 7, decomposed information of the share and the growth of each industry is tabulated. The export share of the machinery in total export of the manufacturing commodity is 74.08% in 1992 and is expected to decline slightly to 72.05% in case 1. In this case the machinery industry is still recognized to have as comparative advantage from RCA index, because machinery export share in world total export is just 49.35%. In case 2, the accumulated growth of the Japanese machinery export and the total Japanese export is 140.32% and 117.27% respectively, and it shares more than 81%.
By definition, a change in export of one specific country is a weighted-average of imports of other countries. Assume the world consists of countries from A to Z. The export from A to B is expressed as follows.

A change in import price from A is decomposed into a change in the tariff and a change in CIF price. A change in CIF price consists of a change in FOB price and in a transport and insurance cost. The FOB price change is divided into two parts of the export tariff change and of a whole sale price change in country A. The wholesale price change in the country A accords with a change in production cost determined by the intermediate input cost, wages, and the rental price of capital. Therefore, changes in trade seem to be a result of demand changes in the import side and the relative price change among export competitors, however, an export price is essentially determined by its domestic factor prices. In case 1, the appreciation in wages discounts comparative advantage, while removal of tariff in each country promotes its export. The RCA index varies as much as cost components of each industry varies. Change in production cost is mainly due to the difference in the capital-labor ratio and tariffs. (Appendix chart 8).
Appendix chart 7: Export of Japanese Manufacturing Commodities
1992

Case 1(2010)

Case 2 (2010)

Commodity

Value

Share

Value

Share

Changes

Value

Share

Changes

Food Processing

1465

0.43%

2598

0.49%

77.30%

2587

0.35%

76.57%

Textile and apparel

8979

2.65%

11697

2.21%

30.28%

9043

1.23%

0.72%

Chemical

29645

8.76%

51603

9.75%

74.07%

56579

7.69%

90.85%

Metal

22563

6.67%

39899

7.54%

76.83%

24600

3.35%

9.03%

Machinery

250725

74.08%

381144

72.05%

52.02%

602535

81.94%

140.32%

Other Manufacturing

25072

7.41%

42075

7.95%

67.81%

40002

5.44%

59.55%

Total(Japanese)

338449

100.00%

529016

100.00%

56.31%

735346

100.00%

117.27%

Machinery(world)

1091759

48.23%

2090644

49.35%

91.49%

2414750

49.07%

121.18%

Total Export(world)

2263515

100.00%

4236436

100.00%

87.16%

4921444

100.00%

117.42%
(Remarks)
1.Data in 1992 is from GTAP version 3.0. Numbers in case 1 and 2 are simulation results.
2.The unit is million US dollars (market price in 1992).
3.Case 1 counts on endowment growth effect alone while Case 2 additionally involves trade liberalization impact.
4.Figures in changes are the accumulated growths from 1992 to 2010.
5.The share in world machinery export is the share of machinery export to the world total export.

Appendix chart 8: Factor Intensity by Industry in Japan
| | AGR | MNG | PFD | TXL | CHM | MTL | TRN | OME | OMF | EGW | CNS | T_T | OSP | OSG |
| --- | --- | --- | --- | --- | --- | --- | --- | --- | --- | --- | --- | --- | --- | --- |
| Land | 24.7 | 0.0 | 0.0 | 0.0 | 0.0 | 0.0 | 0.0 | 0.0 | 0.0 | 0.0 | 0.0 | 0.0 | 0.0 | 0.0 |
| Labor | 51.6 | 50.3 | 56.6 | 75.0 | 48.3 | 54.6 | 60.6 | 57.1 | 65.9 | 31.3 | 70.9 | 74.8 | 38.0 | 89.9 |
| Capital | 23.7 | 49.7 | 43.4 | 25.0 | 51.7 | 45.4 | 39.4 | 42.9 | 34.1 | 68.7 | 29.1 | 25.2 | 62.0 | 10.1 |
| | 100.0 | 100.0 | 100.0 | 100.0 | 100.0 | 100.0 | 100.0 | 100.0 | 100.0 | 100.0 | 100.0 | 100.0 | 100.0 | 100.0 |
(Remarks)
1.Data is GTAP version 3.0.
2.The concordance of the industry is listed in Appendix chart 6.
3.Figures are shares of each endowment in industries.